Welcome to Forever Teeth, your family dental office in Decatur, Texas! Our experienced dentist and team are dedicated to helping you achieve a healthy, beautiful smile, and we offer a full range of services to meet your needs. Our office is also bilingual in Spanish. We welcome you to call us today at 940-626-4441 to schedule your appointment with Dr. Tran Dang, and to learn more about comprehensive dentistry in Decatur, Texas, and the surrounding areas, including Boyd, Rhome, Bowie, Runaway Bay, Bridgeport, Jacksboro, and Springtown, Texas. We look forward to helping you smile!
Meet our Dentist
Tran Dang, DDS
Dr. Dang attended the UT Health Science Center of San Antonio and graduated in 2001. Her undergraduate studies were in biochemistry, earning her Bachelor of Science from Texas Wesleyan University in 1997. Dr. Dang continues her education continuously and has been practicing in the area for over 10 years. She is a member of the ADA, (American Dental Association) Texas Dental Association, and Ft. Worth Dental Society.
She has been named Fort Worth's Top Dentist for 2017, voted by her peers, and America's Top Dentist in 2010, 2015, and in 2017 for General and Cosmetic Dentistry. She has been married for 16 years with 2 children, aged 10 and 12. She likes to travel and do missionary work.
Her goals as a dentist is to provide patients with the best care that modern technology will allow. She sponsors many organizations, such as:
Adult Teen Challenge – Ministry Local Church
Chewy's Hope and Schnauzer Etc…helping rescue animals (dogs) and providing them with foster care
Live Thankfully (Back to School Giveaway)
"I am honored to know that every day, I am able to make a difference in patient's lives by improving their smiles."
Meet Our Team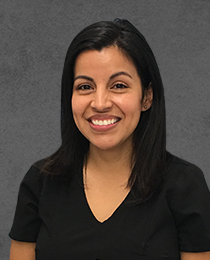 Elizabeth Rust – Registered Dental Assistant
Elizabeth has been with Forever Teeth for nearly all 12 years of her career, taking a small break to start her family. She is nitrous certified and feels it definitely helps ease patients' anxiety. She has been married for 8 years and together, they have a wonderful 6-year-old, who keeps her on her toes. What stands out to her more than anything is that she truly gets to know her patients and that helps when talking about their dental needs. "I get to enjoy my time here at our office because we have a great dental team. All the girls are great!"
---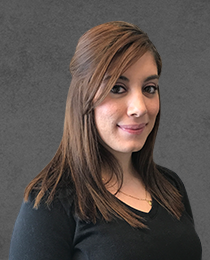 Sandra Gonzalez – Registered Dental Assistant
In 2016, Sandra joined our dental team. She is married and has a baby girl and likes to watch movies and take care of her baby. The best part of being with Forever Teeth is the co-workers, Dr. Dang, and how smooth the days go. "I contribute to the success of the practice by doing my job."
---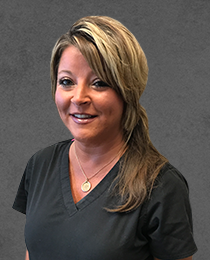 Kellie Buckaloo-Siletti – Registered Dental Hygienist
Kellie has been with Forever Teeth since 2016 and has her Associates of Science, having graduated in 2004 from NTCT (North Central Texas College). In 2007, she graduated from Texas Woman's University with her Bachelor of Science in dental hygiene. Her and her husband Anthony have three children: 20-year-old Matilyn, 16-year-old Shea, and stepson, Reece, who is 15-years-old.Kellie enjoys spending time with her family, sports, camping, fishing, reading, shopping, and vacations. She enjoys how her and her colleagues strive to make our patients feel comfortable and enjoy our friendly environment. She contributes to the success of Forever Teeth by educating her patients and delivering outstanding dental care. "Dental hygiene is such a rewarding career. I have the opportunity to sit down with each patient and get to know them on a personal level. I enjoy getting to know wach and every one of them and their families. I also enjoy working with Dr. Dang, as her kindness and expertise in the dental field makes her knowledgeable and trustworthy."
---
Emily Morris – Front Desk
Emily has been with Forever Teeth since 2016 and has an RDA Certification. She is married with 2 girls and a newborn son. She enjoys exercising, attending soccer games, and other extracurricular school activities, along with cooking. She loves being a part of a cohesive team that genuinely cares for patients and staff. Dr. Dang goes out of her way to ensure, everybody gets quality care and it really shows in the satisfaction of her patients. Emily contributes to Forever Teeth by verifying each patient's insurance information is up-to-date and correct before they come in for the appointment, so their experience here is smooth, from the moment they walk in our door.
"I am extremely grateful to get to work with such a great team and doctor. Everyone in our office meshes well and has very effective communication skills, which really helps the overall patient experience."
---
Tiffany Thompson – Office Manager
Tiffany joined our practice in 2015 and studied criminal justice and business management, and then took her passion to the dental field. She is married with a 2-year-old and a 15-year-old stepson. She enjoys spending time with her family, traveling, football, and shopping. The best thing she likes about being a part of Forever Teeth is seeing and making a difference on each individual, where every case is different and unique.She likes to make everyone feel comfortable about the office and themselves, seeing that going to the dentist is not fun for everyone, therefore, she enjoys seeing a patient smile. "My passion for dental has grown significantly since I have been in the dental field, working for Dr. Dang. I have increased my passion, due to her passion for her patients. We do not consider people, patients. We like to consider them family by the end of their visits."