For more than 15 years, Forever Teeth has proudly provided personal dental care in Azle, Texas, and the surrounding areas, including Springtown, Boyd, Saginaw, Rhome, and Bellevue, Texas. We welcome patients of all ages to our office, and we strive to provide you with quality care in a friendly, comfortable environment. To schedule your appointment and learn more about our comprehensive dental services, please call our office today at 817-270-3700. We look forward to meeting you soon!
Meet our Dentist
Dr. Mai Nguyen
Dr. Mai Nguyen immigrated to the United States with her family at the age of 5 and was raised in Fort Worth, Texas. She completed her undergraduate studies at the University of Texas at Arlington with a major in Biology and minor in Chemistry. She then continued to receive her doctorate degree in dentistry from the University of Texas Health Science Center at San Antonio in 2012.
After graduation, Dr. Nguyen moved to Seattle with her husband and practiced there before moving back home to Fort Worth in 2018. Dr. Nguyen places emphasis on diagnosis, prevention and complete dental care for all patients. She attends continuing education courses throughout the year to advance her education and to provide the best available care for her patients. She is honored to know that she is able to make a difference in her patient's lives each day by improving their oral health and smile.
In her free time she enjoys hiking, traveling the globe, being an avid foodie and spending quality time with her family.
Meet Our Team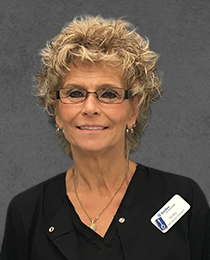 Shirley Claxton – Registered Dental Assistant, Front Desk
Shirley has been with Dr. Dang and Forever Teeth for the last 10 years. She is married, has two boys and a girl, has 4 grandchildren, and 2 great-grandchildren. Her hobbies include cooking, baking, crafts, and being with family. "I love working with people."
---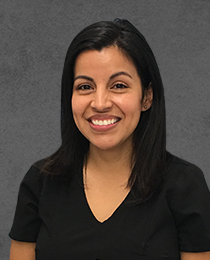 Elizabeth Rust – Registered Dental Assistant
Elizabeth has been with Forever Teeth for nearly all 12 years of her career, taking a small break to start her family. She is nitrous certified and feels it definitely helps ease patients' anxiety. She has been married for 8 years and together, they have a wonderful 6-year-old, who keeps her on her toes. What stands out to her more than anything is that she truly gets to know her patients and that helps when talking about their dental needs. "I get to enjoy my time here at our office because we have a great dental team. All the girls are great!"
---